Campbell County School District
Our Mission:
"To empower all students to achieve high levels of learning that lead to lifelong success."
In partnership with the Campbell County community, the school district provides educational resources and experiences from nutrition, to counseling, to test preparation.
Need more information about school records, substituting, reduced lunch, or bus schedules? Click on the button below to be directed to our official website to learn more.
Learn More About Campbell County Schools.
Campbell County offers a total of

2 non-traditional

learning programs,

one

STEM school and

one

C

omprehensive Education school

to help ready children for their bright futures.
Elementary Schools
Building a Solid Foundation for Lifelong Learning
Middle Schools
Aiding S

tudents

in

Hon

ing T

heir

Scholarly

Passions
Jacksboro Middle School provides students with an enriching learning environment to help them achieve their full potential.
Student Population—253
Student-to-teacher ratio—19:1
Grades—6-8
The transformative learning process at La Follette Middle School is designed to help students grow both inside and outside of the classroom. They believe that each day is filled with opportunities to experience new educational and social situations that further students' development.
Student Population—472
Student-to-teacher ratio—18:1
Grades—6-8
High School
Preparing Students for the Final Step

s

of Their Academic Career
Campbell County Comprehensive High School offers their students over 150 sections of vocational and technical education courses as well as around 300 sections of academic courses. They collaborate directly with the Tennessee Center of Applied Technology and Roane State Community College through an early admissions program to help students finish their post-secondary education.
Student Population—1,313
Student-to-teacher ratio—19:1
Grades—8-12
Jellico High is dedicated to working together to strengthen their community by preparing tomorrow's leader of the future, today.
Student Population—304
Student-to-teacher ratio—13:1
Grades—9-12
Post-Secondary
Education
Expanding Your Knowledge

and Career Opportunities
Founded in 1969, Roane State is a community college with smaller, intimate campuses conveniently located in and around Campbell County. They offer a variety of evening programs, online courses, transfer degrees, and career certificates for students. Their popular degrees include liberal arts/humanities, EMT paramedics, and nursing.
Student Population—2,522
Founded in 1968, TCAT is a technical college that offers 9 different programs, as well as 1 online program, for their students. Campbell County is fortunate to have a campus located in Jacksboro. Popular degrees for this college are Licensed Practical Nursing, Pharmacy Technician, and Business Support Services.
Student Population—250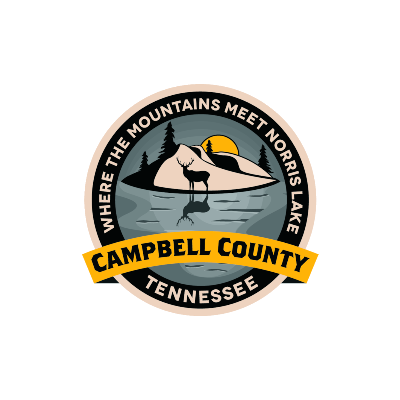 Director of Schools
Jennifer Fields
172 Valley Street
Jacksboro, TN, 37757