Looking for a career that allows you to make a difference in the lives of others?
Tennessee College of Applied Technology (TCAT) Jacksboro is now offering a Emergency Medical Technology (EMT) program.
Emergency

Medical

Services
Campbell County EMS is dedicated to providing the citizens of Campbell County and its visitors the highest level of emergency medical services. We will provide quality patient care through Basic and Advanced Life Support response and transport.
We will uphold our commitment of service delivery with rapid intervention by highly trained professionals to provide care to those in need.
Led by Ambulance Director Bruce Perkins, Campbell County EMS serves a geographic area of 498 square miles and a population of almost 40,000 residents.
Campbell County EMS is the sole provider of ambulance and paramedic service to all residents and visitors to Campbell County, 24 hours a day. The department responds to all emergencies and provides non-emergent transports for convalescents to the doctor or hospital.
This service provides medical support for fire departments during fire and hazmat operations and law enforcement during SORT team operations. CCEMS also has a dedicated team of paramedics that provide first aid at large community events. CCEMS has four stations and seven Advanced Life Support Units placed throughout the county and uses system status management to ensure a rapid response to any emergency. Our full-time career paramedics and part time EMTs/paramedics are highly dedicated to providing the highest quality of service to Campbell County residents. Campbell County EMS employees are provided education that meets and exceeds Tennessee standards, and our paramedics at CC EMS work with Roane State Community College to mentor and train EMTs and paramedic students while serving as preceptors.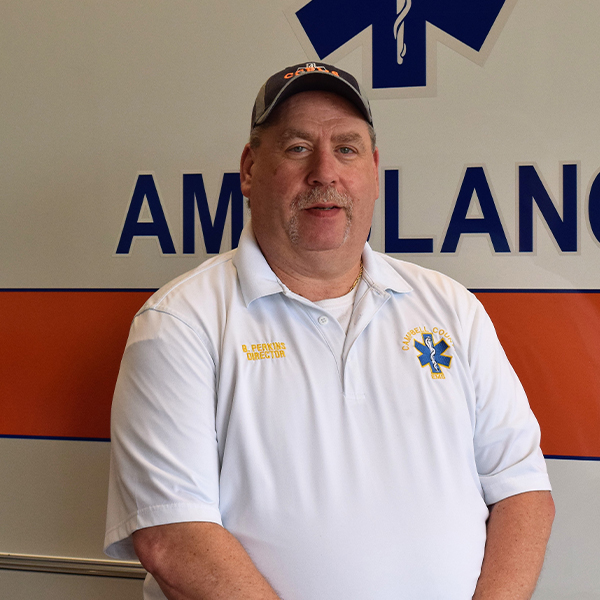 Emergency Services Director
Bruce Perkins
136 N. Massachusetts Ave
LaFollette, TN 37766
Office: 423-562-6151
Mobile: 423-494-2100
Fax: 423-566-1730
Ramona Atkins
Office Manager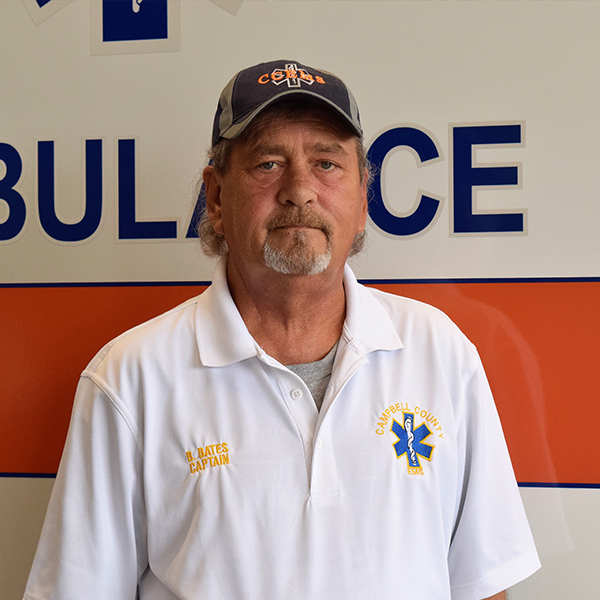 Barney Bates
Shift Captain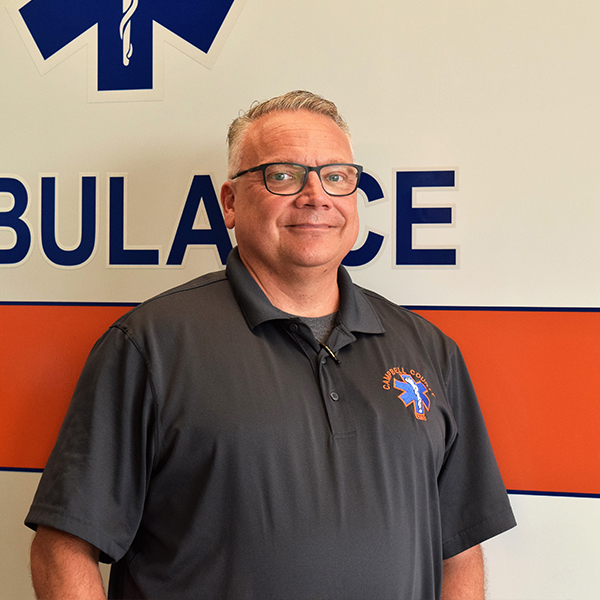 Robert Fields
Shift Captain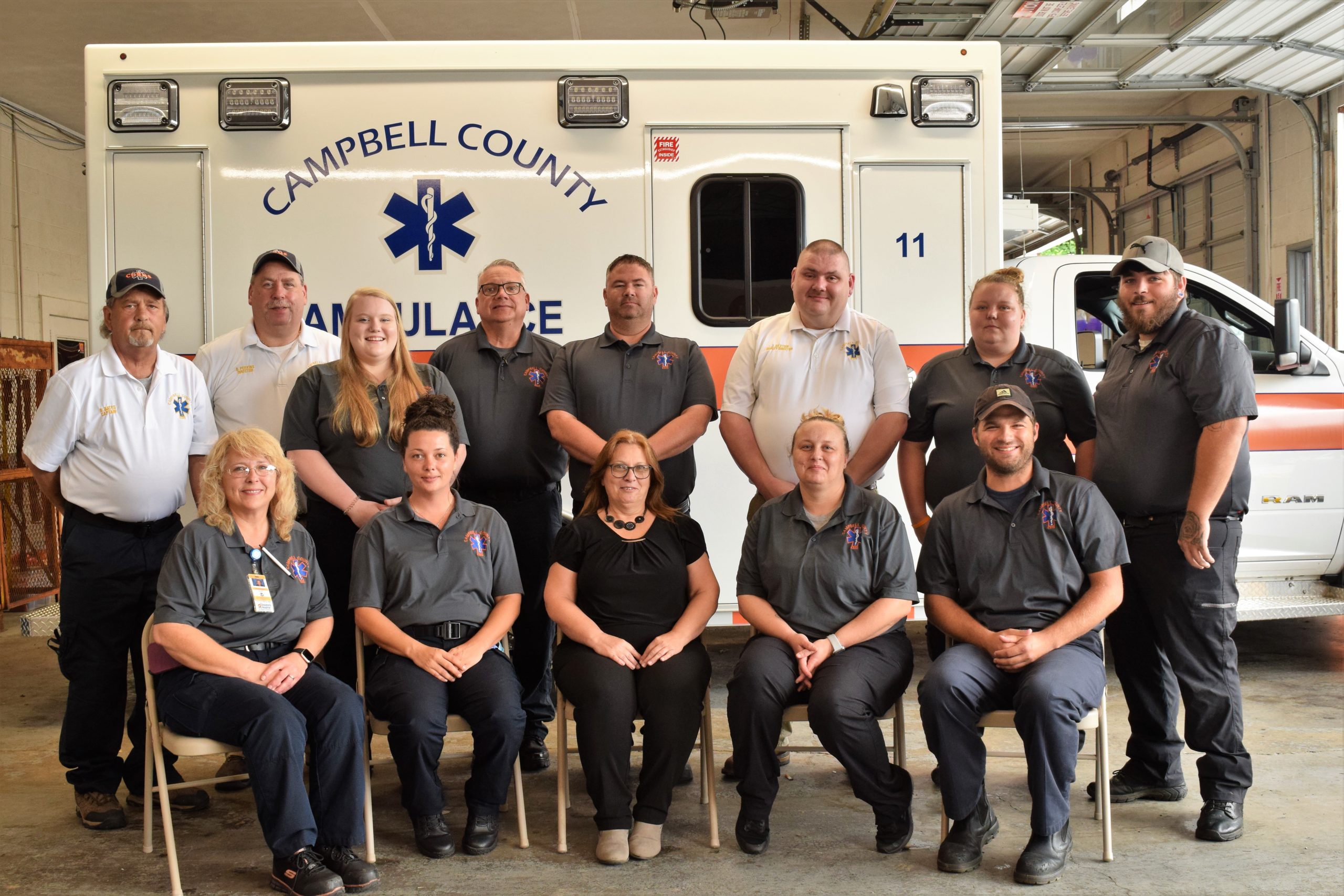 EMS Staff
Bottom Row L to R: Phyllis Byrge, Nikki Sowanick, Ramona Atkins, Shannon Sexton
Top Row L to R: Barney Bates, Bruce Perkins, Tori Jeffries, Robert "Bobby" Fields, Richie Shepherd, Mikayla Coffey
Emergency Medical Services offers an extensive amount of lifesaving resources for the Campbell County community. Such services include but are not limited to:
Advanced Life Support
Basic Life Support
Primary 911 services
Patient Transport
Community CPR Training
Medical Standby for Events
Request An Application
Thank you for your interest in becoming a member of our team. Please fill out the form below, and we will contact you to set up a time to meet.
Campbell County EMS is committed to the principles of equal opportunity, equal access, and affirmative action. We do not discriminate on the basis of age, race, sex, religion, ethnicity, disability, or any other non-merit factor.