Campbell County was made for outdoor and nature enthusiast!
With Norris Lake, the mountains, and our local park plus 4 state parks all within the county, nature is always right at the tip of your fingers. Take time to expore our area and enjoy the natural beauty where the mountains meet Norris Lake.
Take advantage of the great outdoors in Campbell County! Whether you enjoy playing on the water or in the dirt, we have a place for you.
Lonas Young Memorial Park
A County-owned and run park that has a walking trail, swimming area, pavilions, and more!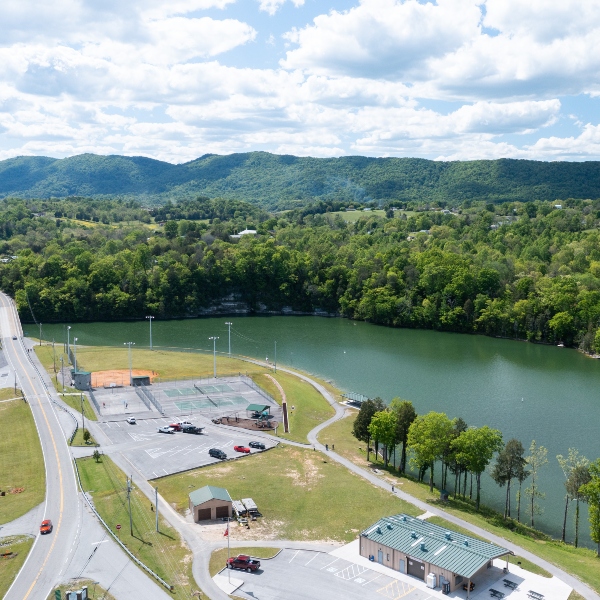 Lonas Young Memorial Park
A Park Built for Community Enjoyment
Lonas Young is our county park that serves our residents and visitors as a place for you to unwind and enjoy our community. The park includes a paved walking trail, a swiming beach area, a large lakeside pavilion, a little league baseball field, tennis courts, a soccer field, a playground, picnic areas and tables, a concession stand, restrooms, and more!
There are various community events that take place at the park, such as our Summer Movie Series where we have a large projector and offer free movies throughout the summer.
Onsite there are primitive camping spots available, and we're in the process of adding hook ups, so be on the look out!
Lonas Young Memorial Park
Open Daily Daylight to Dusk
975 Demory Road
LaFollette, TN 37766
423-563-9800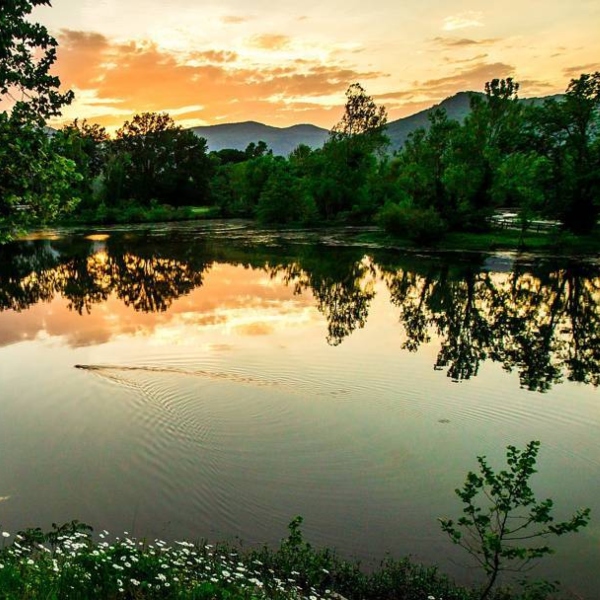 Cove Lake State Park
Wetlands, Woodlands, and Wildlife in a Mountain Valley
Spend the day in nature taking advantage of Cove Lake's nature trails that are easily accessible to walkers and cyclists, alike. Visitors may enjoy fishing or just simply sitting back and taking in the vista views.
Photo via Cove Lake State Park Facebook credited to J. Phillips Photographic.
Cove Lake State Park
110 Cove Lake Lane
Caryville, TN 37714
423-566-9701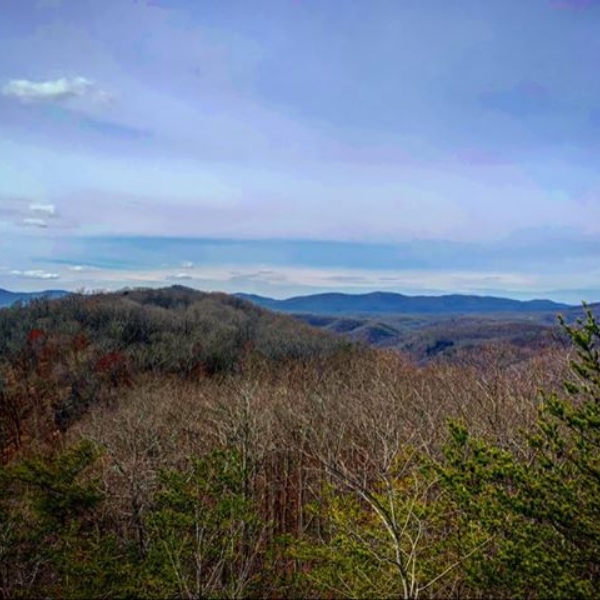 Cumberland Trail State Park
High Ridges and Deep Gorges Along the Cumberland Plateau
Also known as the Justin P. Wilson Cumberland Trail State Scenic Trail State Park, this park became Tennessee's 53rd state park in 1998. It's a linear park that cuts through 11 counties and is best known for it's great hikes. The park continues to partner with the Cumberland Trails Conference and other organizations to socilit support for more land along the trail.
Photo via Cumberland Trail State Park Facebook
Cumberland Trail State Park
220 Park Road
Caryville, TN 37714
423-566-2229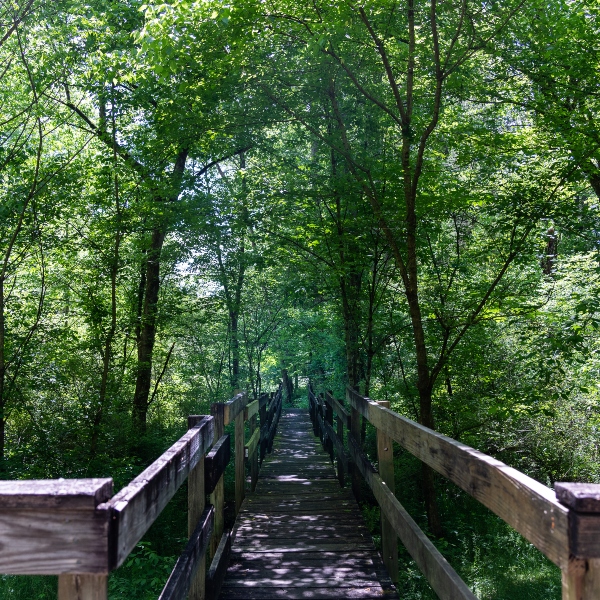 Indian Mountain State Park
Camping, Picnicking, and More at the base of Indian Mountain
This state park is a multi-use facility located in northern Campbell County. It's 203 acres of fishing, picnicking, camping, and hiking.
Indian Mountain State Park
143 State Park Circle
Jellico, TN 37762
423-566-5870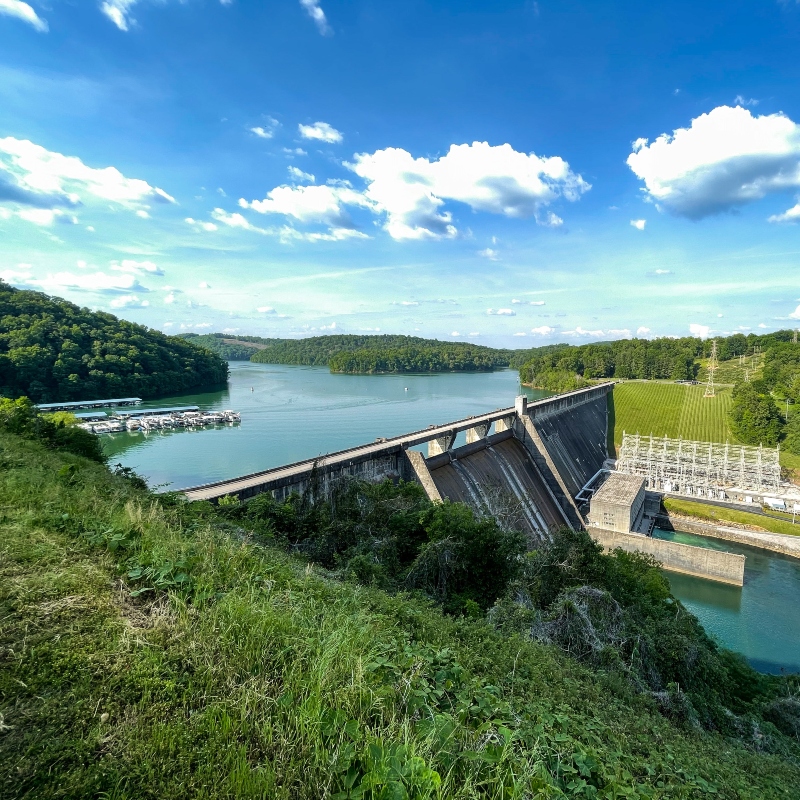 Norris Lake & Norris Dam State Park
Watersports, Camping, History, and More
Take advantage of all the water-related recreational activities available in one of the Tennessee Valley Authority's cleanest lakes. Use the button below for information regarding marinas, accommodations, and more.
What are the hours of the various parks?
Each park's hours vary. Please check either their websites or their Facebook pages for the most up-to-date information.
How do I book a camping spot at Lonas Young Park?
To book a camping spot at Lonas Young, please call 423-563-9800.
I'd like to stay in the know of what's happening at Lonas Young. How may I do that?
While we do our best to provide you with information related to events, closures, etc. of Lonas Young, the best way to have the most current information is to follow them on Facebook.