Stay up to date with what's happening in Campbell County, including governmental meetings, community events, and more.
Please know our county officials are watching the COVID-19 situation very carefully and are continuing to make the best decisions for the current moment. However, the situation is ever-changing, and we will do our best to keep the best interest of the county and our citizens in mind. Here are some resources for you.
Upcoming Governmental Meetings
Find information on upcoming Commission and/or Department meetings within our county government.
For more information on our County Commission, head to their department page.
For more information on various county boards and committees, visit this page.
You're Invited!
Mayor Jack Lynch, Road Superintendent Ron Dilbeck, County Commissioners, and the Goins Family would like to invite you to a sign unveiling ceremony on March 24, 2023, at 10 AM to dedicate a portion of Old Middlesboro Highway from Glade Springs Road to Bethlehem Road in honor of Whit Samuel Goins.
The dedication will take place at the intersection of Knoxville Hollow Road and Old Middlesboro Highway. Parking will be at the storage buildings located at:
151 Old Middlesboro Highway
LaFollette, TN 37766
Mr. Goins traveled this road way many times on his commute to and from his home in the 1st district, and it's a privilege to show our ongoing appreciation for his life of service.
We would be honored if you could join us for the ceremony honoring Mr. Goins and the legacy he leaves behind.
March/April Commission Schedule Released
2023 Holiday Schedule Announced
Here's the Campbell County Courthouse holiday closure schedule for 2023.
Notice of Potential Changes in Hours
Elected offices and departments may modify hours on occasion. This is due to a manpower fluctuation. We recommend calling before you travel to ensure the office is open regular hours, especially on Saturdays.
VOLUNTEERS NEEDED: Norris Lake Clean Up
Join us Saturday, March 25th from 9AM – 1 PM for a Norris Lake Clean Up. We'll be launching from Powell Valley Marina. Questions? Email info@norrislakeproject.com or call 865-457-4547. Download a PDF of this information.
Register at NorrisLakeProject.com or by using the QR code below.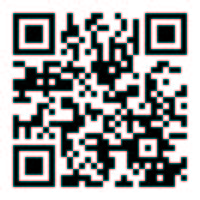 TCAT Jacksboro Now Offering EMT Classes
Looking for a career that allows you to make a difference in the lives of others? Tennessee College of Applied Technology (TCAT) Jacksboro is now offering a Emergency Medical Technology (EMT) program. 
Animal Control & Protection Resolution and Ordinance
This Resolution and Ordinance provides for the control, care, and protection of animals within Campbell County, and for the protection of the public.
When do County Commission meetings take place?
The County Commission holds workshops on the second Monday of each month, and meetings are held on the third Monday of each month. Both are held at 6:00 PM. Local media records each meeting for the public to view. If the second or third Monday fall on a government holiday, then the workshop or meeting affected will be moved to the next day.
What are the various county boards and committees and who serves on them?