Welcome to the Office of the Mayor
Thank you for taking an interest in Campbell County, Tennessee. Our website is a great tool offering a comprehensive look at our area as well as a space for citizens to easily access the information and services they need.
We firmly believe that Campbell County is one of the best communities in our state and nation. Our office strives to continue to make Campbell County your choice for home for your family, a vacation spot to make memories, and/or a place to establish or relocate your business. With everything our area has to offer, you can find your spot where the mountains meet Norris Lake.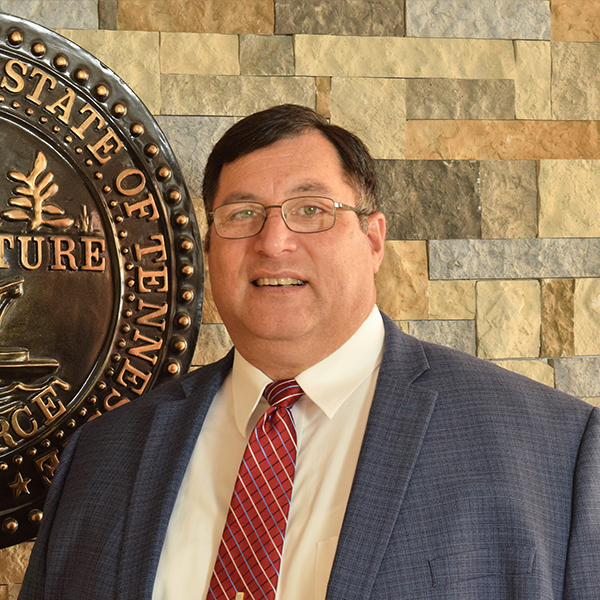 Campbell County Mayor
E.L. Morton
E.L. Morton is proud & honored to serve as Mayor of Campbell County. Having grown up in the area, he understands that Campbell County is a small community with large amenities. His county initiatives as mayor include increased job growth, improved education, and working to make Campbell County the best place to visit, live, and work.
590 Main Street
PO Box 435
Jacksboro, TN 37757
A Letter from Mayor Morton
Thanks for visiting CampbellCountyTN.gov. The Campbell County website offers a comprehensive look at Campbell County Government and gives our citizens the tools they need to ensure that we are conducting taxpayer business in an open, efficient, and transparent way.
I grew up in Campbell County, and it is an honor to serve this county as mayor.  We are a small community with large town amenities.  Whether you are just visiting or looking to relocate, you will enjoy the unique, friendly atmosphere created by our local residents. This region is a great place to raise children as our school system strives for an educational environment that offers modern classroom settings to enhance the learning experience.
My initiatives for Campbell County include increased job growth, improved education, and working to make Campbell County a better place to live and work.
I hope you find the information that you are seeking.  If you are unable to find the information you are looking for, or, if you just have a question, please do not hesitate to call my office at 423-562-2526.
Sincerely,
E. L. Morton
Campbell County Mayor
Nothing ruins a beautiful scenic view quicker than litter or trash, so that's why Campbell County's litter control program is dedicated to keeping our county clean. Through raising awareness and educating individuals about the litter probelm, we can keep Campbell County clean and be proud of our area!
Way to Get Involved
Stop littering & encourage others to do the same
Attend a local cleanup
Adopt a Highway
Report littered areas
Volunteers Needed for Norris Lake Clean Up Day
Join us for a Norris Lake Clean Up day on Saturday, May 7, 2022 from 9 AM to 1 PM. The clean up crew will launch from Flat Hollow Marina – 185 Flat Hollow, Dock Circle, Speedwell, TN 37870.
Trail System Clean Up Day
Volunteers needed! Ride Royal Blue & Campbell County Litter Control Trail System Clean Up Day taking place Saturday, May 14, 2022, from 10 Am – 3 PM.
Meet at Ride Royal Blue, Eagle Rock Resort, and McNew Gap. A ticket will be given for each bag of trash you turn in.
Ride Royal Blue and Eagle Rock Resort wille ach giveaway a FREE WEEKEND OF LODGING to two (2) lucky prize winners!
Meet back at Ride Royal Blue Resort at 3 PM for prize drawing.
For more information contact Ride Royal Blue 423-784-9445 or Campbell County Litter Control 423-562-2526.
Campbell County is working to be fully ADA compliant in website and in action.
Use the button below to download a PDF of our ADA Transition plan.
Other ADA compliance resources: